Bothmer-Musik

BBC Young Musician präsentiert:
Rob Burton
Klütz, Schloss Bothmer westl. Pferdestall
Artists
Rob Burton saxophone
To Detail Page
Ashley Fripp piano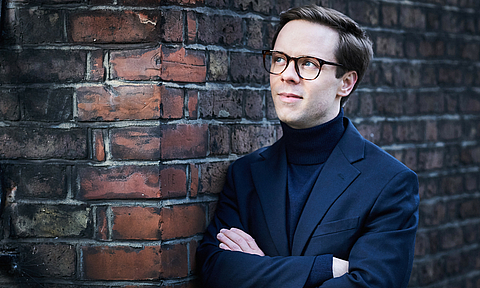 To Detail Page
Programme
POULENC Sonate für Saxofon und Klavier FP 185 (orig. für Oboe und Klavier)

MUCZYNSKI Sonate für Altsaxofon und Klavier op. 29

HINDEMITH Sonate F-Dur für Saxofon und Klavier op. 11 Nr. 4 (orig. für Viola und Klavier)
Hints
concert without intermission
Die »Bothmer-Musik« präsentiert an drei Tagen im einzigartigen Ambiente der barocken Anlage von Schloss Bothmer in Klütz den musikalischen Spitzennachwuchs aus aller Welt. Als Repräsentant des BBC Young Musician stellt sich der junge, preisgekrönte Saxofonist Rob Burton mit Werken von Poulenc, Muczynski und Hindemith vor.
»Junge Elite« is made possible by CENTOGENE GmbH.

Bothmer-Musik is made possible by Oscar and Vera Ritter-Stiftung and district Nordwestmecklenburg
Save to calendar

Click here 2022-08-19 14:30:00 2022-08-19 15:30:00 Europe/Berlin BBC Young Musician präsentiert: - Rob Burton https://festspiele-mv.de/en/concerts/concert/program/bbc-young-musician-praesentiert/ Klütz, Schloss Bothmer westl. Pferdestall Festspiele Mecklenburg-Vorpommern organisation@festspiele-mv.de

Print event info Click here
Wheelchair Accessible
* plus advance booking fee or box office fee Back