Bothmer-Musik

Deutsche Stiftung Musikleben präsentiert: Polina Tarasenko
Werke von Hindemith, Schnyder u. a.
Klütz, Schloss Bothmer westl. Pferdestall
Artists
Polina Tarasenko trombone
Polina Tarasenko
trombone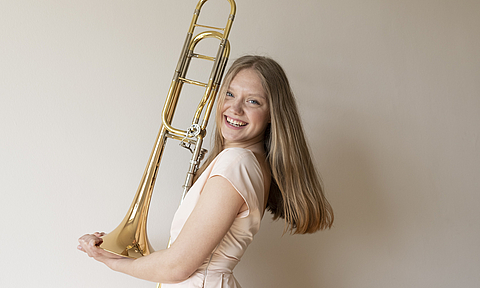 To Detail Page
Yebin Kor piano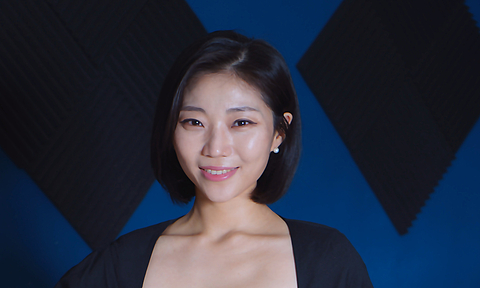 To Detail Page
Programme
JONGEN Aria et polonaise für Posaune und Klavier op. 128

HINDEMITH Sonate für Posaune und Klavier

JØRGENSEN Romanze für Posaune und Klavier op. 21

CASTEREDE Sonatine für Posaune und Klavier

SCHNYDER Rhythm in Blue für Posaune und Klavier

PRYOR Fantastic Polka für Posaune und Klavier

Im Anschluss Gespräch mit den Künstlerinnen
Hints
concert without intermission
Die Konzerte der »Bothmer-Musik« stellen in jedem Jahr einen besonderen Höhepunkt des Festspielsommers und der Förderung junger Talente dar. An drei Tagen präsentiert sich im einzigartigen Ambiente der barocken Anlage von Schloss Bothmer in Klütz der musikalische Spitzennachwuchs aus aller Welt.

Die von der Deutschen Stiftung Musikleben geförderte Posaunistin Polina Tarasenko stellt in einem vielseitigen Programm ihr Können unter Beweis. Im Anschluss an das Konzert stehen Musiker:innen der Bothmer-Musik im Gespräch Rede und Antwort.
»Junge Elite« is made possible by CENTOGENE GmbH.

Bothmer-Musik is made possible by Oscar and Vera Ritter-Stiftung, ALE Stiftung, Deutsche Bank Stiftung and district Nordwestmecklenburg
Save to calendar

Click here 2023-07-21 14:30:00 2023-07-21 15:30:00 Europe/Berlin Deutsche Stiftung Musikleben präsentiert: Polina Tarasenko - Werke von Hindemith, Schnyder u. a. https://festspiele-mv.de/en/concerts/concert/program/deutsche-stiftung-musikleben-praesentiert-polina-tarasenko/?type%3D9%26cHash%3De08a8a43018fe8ef6dc731ac2e4aca36 Klütz, Schloss Bothmer westl. Pferdestall Festspiele Mecklenburg-Vorpommern organisation@festspiele-mv.de

Print event info Click here
Wheelchair Accessible
* plus advance booking fee or box office fee Back