Not quite classic

Max Mutzke & SWR Big Band
Soul viel mehr im Schlosspark Fleesensee
Göhren-Lebbin, Schlosspark Fleesensee (Open Air)
Artists
Max Mutzke vocals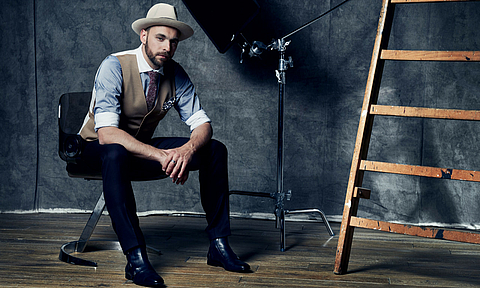 To Detail Page
SWR Big Band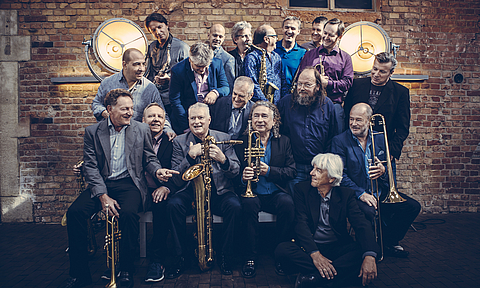 To Detail Page
Programme
Ob eigene Hits wie »Welt hinter Glas« und »Can't wait until tonight«, ob Soul- oder Pop-Klassiker — vor Max Mutzkes Spielwitz ist kaum ein Musikstück sicher. Begleitet vom virtuosen Sound der SWR Big Band begeistert der Ausnahmesänger mit seiner charismatischen Stimme und Soul vom Allerfeinsten. Songs aus seinem neuen Album »Wunschlos süchtig« sind dabei, ebenso Hits wie »Marie« · »Me & Mrs Jones« · »Empire State of Mind« u. a.
Hints
Buchen Sie Ihr exklusives VIP-Ticket oder individuelles Übernachtungsangebot im SCHLOSS Fleesensee unter T 039932 8010 3500 oder schloss.reservations@fleesensee.de.


Sponsored by SCHLOSS Fleesensee

Kindly supported by E.DIS AG, BMW Wolter & Steiner and Golfverband Mecklenburg-Vorpommern e.V.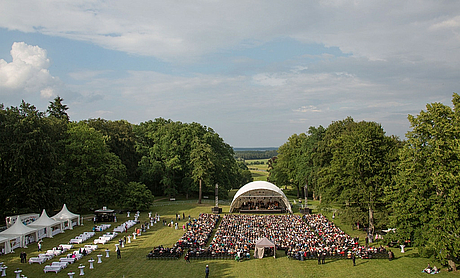 Göhren-Lebbin, Schlosspark Fleesensee (Open Air)
Schlossstraße 1
17213 Göhren-Lebbin
Save to calendar

Click here 2022-06-25 18:00:00 2022-06-25 19:00:00 Europe/Berlin Max Mutzke & SWR Big Band - Soul viel mehr im Schlosspark Fleesensee https://festspiele-mv.de/en/concerts/concert/program/max-mutzke-swr-big-band/ Göhren-Lebbin, Schlosspark Fleesensee (Open Air) Festspiele Mecklenburg-Vorpommern organisation@festspiele-mv.de

Print event info Click here
Limited Wheelchair Accessibility
* plus advance booking fee or box office fee Back