Meisterpianist: William Youn — ehemals Seong-Jin Cho
Bitte beachten Sie die Besetzungs- und Programmänderung!
Prices *
€ 50.–/40.–/30.–
Artists
William Youn piano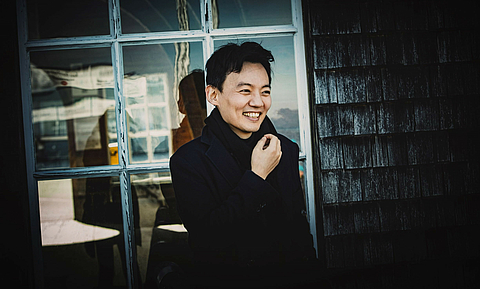 To Detail Page
Programme
SCHUBERT Sonate Nr. 4 a-Moll für Klavier solo op. posth. 164 D 537
LISZT »Ständchen« für Klavier solo aus 12 Lieder von Franz Schubert S. 558
LISZT Après une lecture du Dante für Klavier solo aus Années de pèlerinage. Deuxième année: Italie S. 161
SCHUBERT Sonate Nr. 20 A-Dur für Klavier solo D 959
Hints
Seong-Jin Cho unfortunately had to cancel the concert due to illness. We are pleased that pianist William Youn will take over the concert at such short notice.
Seit 2019 widmet sich der koreanische Pianist William Youn den Klavierwerken von Franz Schubert in einem eigenen CD-Zyklus. »Besonders in unserer kurzlebigen Zeit empfinde ich Schuberts Musik als etwas Tröstendes und Heilendes, was uns zur Ruhe bringt«, sagt der heute in München lebende Musiker über Schubert. In der barocken Schelfkirche Schwerin spielt William Youn gleich zwei Sonaten von Schubert und rundet das Programm mit der »Dante-Sonate« von Franz Liszt pianistisch-virtuos ab.
Kindly supported by Stadtwerke Schwerin GmbH
Prices *
€ 50.–/40.–/30.–

Save to calendar

Click here 2022-07-28 19:00:00 2022-07-28 20:00:00 Europe/Berlin Meisterpianist: William Youn — ehemals Seong-Jin Cho - Bitte beachten Sie die Besetzungs- und Programmänderung! https://festspiele-mv.de/en/concerts/concert/program/meisterpianist-seong-jin-cho/?type%3D9%26cHash%3D187b229509eb6179ff13eede056d538a Schwerin, Schelfkirche Festspiele Mecklenburg-Vorpommern organisation@festspiele-mv.de

Print event info Click here
Limited Wheelchair Accessibility
* plus advance booking fee or box office fee Back