Ulrichshusen, Festspielscheune
Artists
Programme
REBEL Le cahos aus »Les élémens«
PANUFNIK 12 Evocations for 12 Strings aus Arbor Cosmica (auszüge)
TELEMANN Konzert A-Dur für Violine und Orchester TWV 51:A4 »Die Relinge«
HAYDN Il terremoto Die sieben letzten Worte unseres Erlösers am Kreuze
VIVALDI Konzert Es-Dur für Violine und Orchester op. 8 Nr. 5 RV 253 »La tempesta di mare«
KOPATCHINSKAJA »Die Wut« für Violine und Streicher
HAYDN Sinfonie Nr. 45 fis-Moll »Abschied« Hob. I:45
BOYD »As I crossed a Bridge of Dreams« für Chor a cappella

Die Musik wird teilw. begleitet von Waldbildern aus der Region.
Wälder sind wichtig. Sie sind Lebensraum für unzählige Tier-, Pilz- und Pflanzenarten. Deswegen ist der dauerhafte Schutz und Erhalt dieser lebendigen Vielfalt ein wichtiges Ziel für die Gesellschaft, schließlich sind auch wir Menschen auf intakte Wald-Ökosysteme angewiesen. An einem Wochenende im Zeichen der Natur verbinden Geigerin Patricia Kopatchinskaja, das Ensemble Resonanz u. a. auf Schloss & Gut Ulrichshusen den Lebensraum Wald mit Musik. Neben einer Installation, bei der ein kunstvoller Hain inklusive Klängen entsteht, und einem Spaziergang zu Sonnenaufgang stehen ebenso Kompositionen mit Bezügen zur Natur auf dem Programm. Dabei entstehen spannende Perspektivwechsel, die den Wald ins Konzert aber auch das Konzert in den Wald holen.
»Im Walde« is made possible by ZEIT-Stiftung Ebelin and Gerd Buceruis.
Im Walde
Ein Wochenende im Zeichen der Natur mit Patricia Kopatchinskaja, dem Ensemble Resonanz u. a.
2-days ticket 20% Nachlass auf die Einzelpreise
Sat, 09. July · Ulrichshusen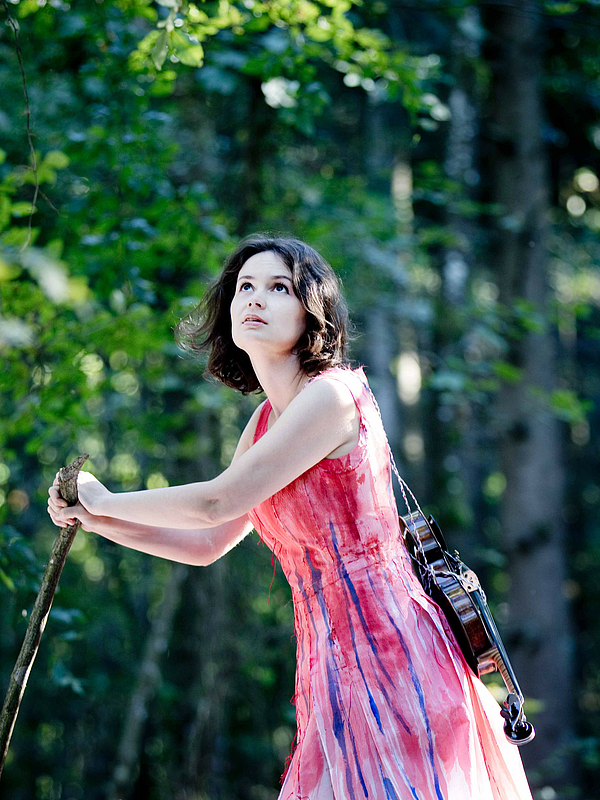 Patricia Kopatchinskaja
Sun, 10. July · Ulrichshusen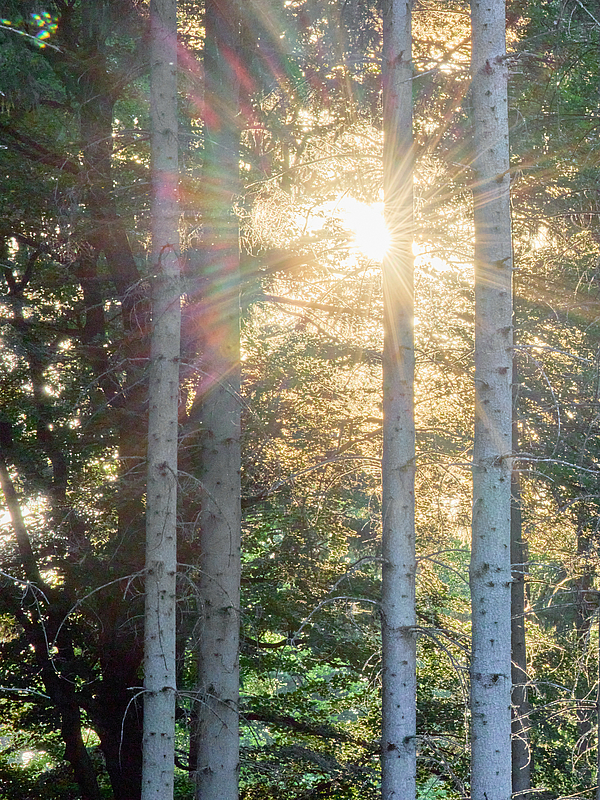 Waldszenerie
Save to calendar

Click here 2022-07-10 16:00:00 2022-07-10 17:00:00 Europe/Berlin Musica naturalis - Abschied vom Wald https://festspiele-mv.de/en/concerts/concert/program/musica-naturalis/?type%3D9%26cHash%3Db521aa717347a223642d76cd5426ce7a Ulrichshusen, Festspielscheune Festspiele Mecklenburg-Vorpommern organisation@festspiele-mv.de

Print event info Click here
Limited Wheelchair Accessibility
* plus advance booking fee or box office fee Back