Prize-winner in Residence

Mythos Mozart-Geige: Fifty Shades of Amadé
Mozartssounds 2022
Artists
Emmanuel Tjeknavorian Mozart-violin
Emmanuel Tjeknavorian
Mozart-violin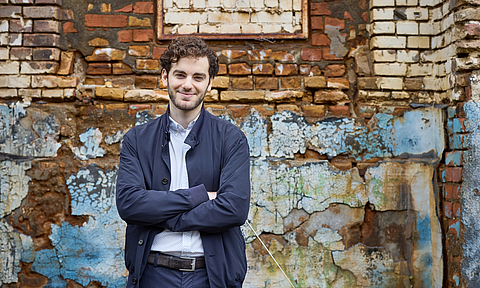 NORDMETALL-Ensemblepreisträger 2017
Preisträger in Residence 2022
To Detail Page
Florian Willeitner violin
Florian Willeitner
violin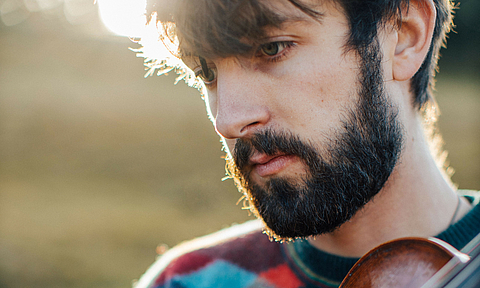 To Detail Page
Benedict Mitterbauer viola
Benedict Mitterbauer
viola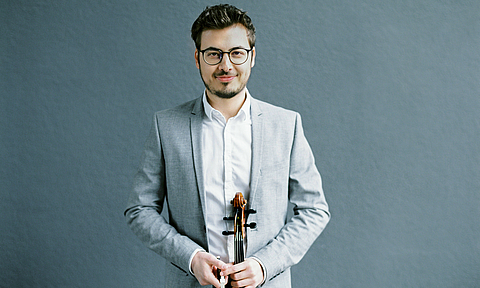 To Detail Page
Programme
MOZART »Der Vogelfänger bin ich ja« für zwei Violinen aus »Die Zauberflöte« KV 620

WILLEITNER To be Mozart or not to be! für Violine solo

WILLEITNER Mozart in the shape of Europe für Streichtrio

WILLEITNER »Wolfgang Amadeus Mozart« or »Fifty Shades of Amadé«. Eine Namensstudie in drei Sätzen für Streichtrio

MOZART »Mozart geh(t) dur(ch)!« Variationen über den ersten Satz aus Violinkonzert G-Dur KV 216 für Steichtrio
Hints
concert without intermission
Zum ersten Mal reist die Violine, die einst im Besitz von Wolfgang Amadeus Mozart war, zu den Festspielen Mecklenburg-Vorpommern. 1764 vom Geigenbauer Pietro Antonio Dalla Costa gebaut, spielte Mozart sie ab 1781 regelmäßig in Konzerten. 2022 wird Preisträger in Residence Emmanuel Tjeknavorian das spektakuläre Instrument auf Schloss & Gut Ulrichshusen zum Klingen bringen. Ein Wochenende lang dreht sich alles um den Mythos der Mozart-Geige und die Werke des Salzburger Meisters: spannende Briefe und Anekdoten von und über Mozart sowie Tanz und Improvisation ergänzen das facettenreiche Programm und lassen seine Musik neu erleben.
»Mythos Mozart-Geige« is made possible by NORD/LB Kulturstiftung and supported by Österreichischen Kulturforum Berlin and friends association Festspiele Mecklenburg-Vorpommern.

In collaboration with the Salzburg Mozarteum Foundation.
* plus advance booking fee or box office fee Back