Mäck & Pomm

Oh, Du lieber Augustin
Kinder- & Familienkonzert
Prices *
€ 21.– Erw. · Familien: € 6.– Kinder (4–18 Jahre), € 11.– Erw. als Begl.
Artists
Die Strottern wienerlied duo
Die Strottern
wienerlied duo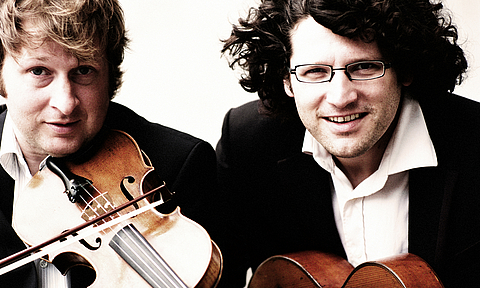 To Detail Page
Matthias Schorn als Herr Nachbar
Matthias Schorn
als Herr Nachbar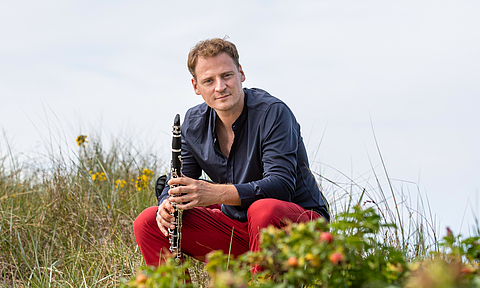 Preisträger in Residence 2013
Solistenpreisträger 2005
To Detail Page
Programme
Tanzen, singen, klatschen, Geräusche machen, Pantomime, Sprachspiele: Den größten Spaß haben Die Strottern aus Wien, wenn sie mit Kindern musizieren. Und nebenbei erfahren die jungen Zuhörerinnen und Zuhörer viel über die Musik aus der österreichischen Hauptstadt und ihre lange Geschichte: von Walzern und Märschen bis hin zu alten und neuen Wiener Liedern — eine spannende Stunde Wienerisch mit allerlei musikalischen Anekdoten!
Hints
concert without intermission
Empfehlung ab 6 Jahren

€ 6.–* Kinder (4-18 Jahre)
Prices *
€ 21.– Erw. · Familien: € 6.– Kinder (4–18 Jahre), € 11.– Erw. als Begl.

Save to calendar

Click here 2022-09-11 11:00:00 2022-09-11 12:00:00 Europe/Berlin Oh, Du lieber Augustin - Kinder- & Familienkonzert https://festspiele-mv.de/en/concerts/concert/program/oh-du-lieber-augustin/ Basthorst, Schloss Festspiele Mecklenburg-Vorpommern organisation@festspiele-mv.de

Print event info Click here
Wheelchair Barriers
* plus advance booking fee or box office fee Back