Raritäten und Glanzstücke
Abendkonzert
Boldevitz, Kapelle des Gutshauses
Artists
Daniel Hope violin
Preisträger in Residence 2006
To Detail Page
Ikki Opitz violin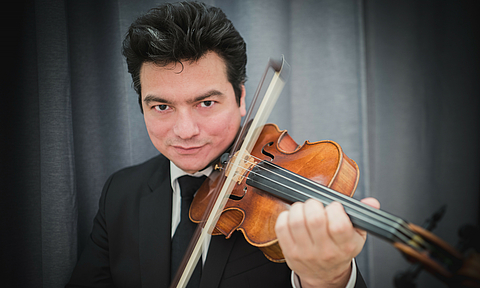 To Detail Page
Jacques Ammon piano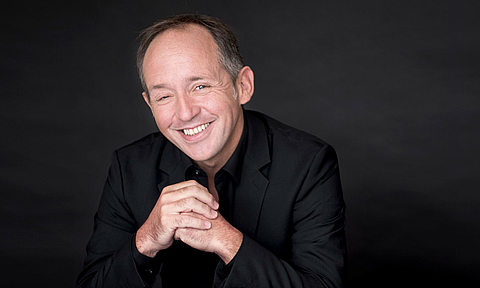 To Detail Page
Programme
MESSIAEN Thème et Variations für Violine und Klavier
SZYMANOWSKI La Fontaine d'Aréthuse für Violine und Klavier aus Mythes op. 30
RAVEL Sonate Nr. 2 G-Dur für Violine und Klavier
IGUDESMAN Duette für zwei Violinen
FAURÉ Après un rêve für Violine und Klavier aus Trois mélodies op. 7
SAINT-SAËNS Havanaise E-Dur für Violine und Klavier op. 83
RACHMANINOW Vocalise für Violine und Klavier op. 34 Nr. 14
SCHOSTAKOWITSCH Fünf Stücke für zwei Violinen und Klavier op. 97 (Auszüge)

Im Anschluss — must be cancelled!*
Eine kleine Nachtmusik und Empfang € 10.–* (begrenzte Teilnehmerzahl)
Hints
Only beverages will be offered on site as a gastronomic offer.
*Guests with concert tickets for »Eine kleine Nachtmusik« are asked to have them refunded by the ticket service: E-mail: kartenservice@festspiele-mv.de. For this we need your name and bank details.

Restaurant tip
Before the evening concert, Schillings Gasthof (Hafenweg 45 - 18569 Schaprode - T 038309 1216) and restaurants in Bergen offer the possibility of a dinner. Reservations are requested.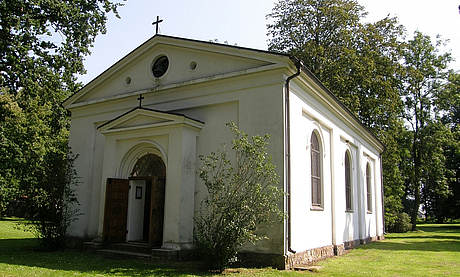 Boldevitz, Kapelle des Gutshauses
Dorfstraße 16
18528 Boldevitz (bei Parchtitz/Rügen)
Save to calendar

Click here 2022-03-22 19:30:00 2022-03-22 20:30:00 Europe/Berlin Raritäten und Glanzstücke - Abendkonzert https://festspiele-mv.de/en/concerts/concert/program/raritaeten-und-glanzstuecke/?type%3D9%26cHash%3Daca2e7dc4029a33093349c4310088c54 Boldevitz, Kapelle des Gutshauses Festspiele Mecklenburg-Vorpommern organisation@festspiele-mv.de

Print event info Click here
Limited Wheelchair Accessibility
* plus advance booking fee or box office fee Back